House projects
A growing collection of physical things I've built or upcycled around my own house.
---
Compost bins rebuild
2022
Our old shop-bought compost was collapsing, so I completely rebuilt one from wood scraps I had hanging around. These were a mix of wood pallets, dismantled children's climbing frame (they're grown up now) and decking off-cuts. It's a double bin, about 1m high, with sluice gates at the front made from some old steps. On top is an old wood store I built previously.
---
Studio decking replacement
2021
With our
Bowley Design
garden studio entrance decking rotted, I had to build a new one. It already had a concrete base, so the job was easier in that sense. The idea was to create the decking in a way where you couldn't tell it was on a concrete base, by hiding the edges with the wood.
This is the completed deck so far - it still needs painting later in the summer.
---
Raised garden bed
2021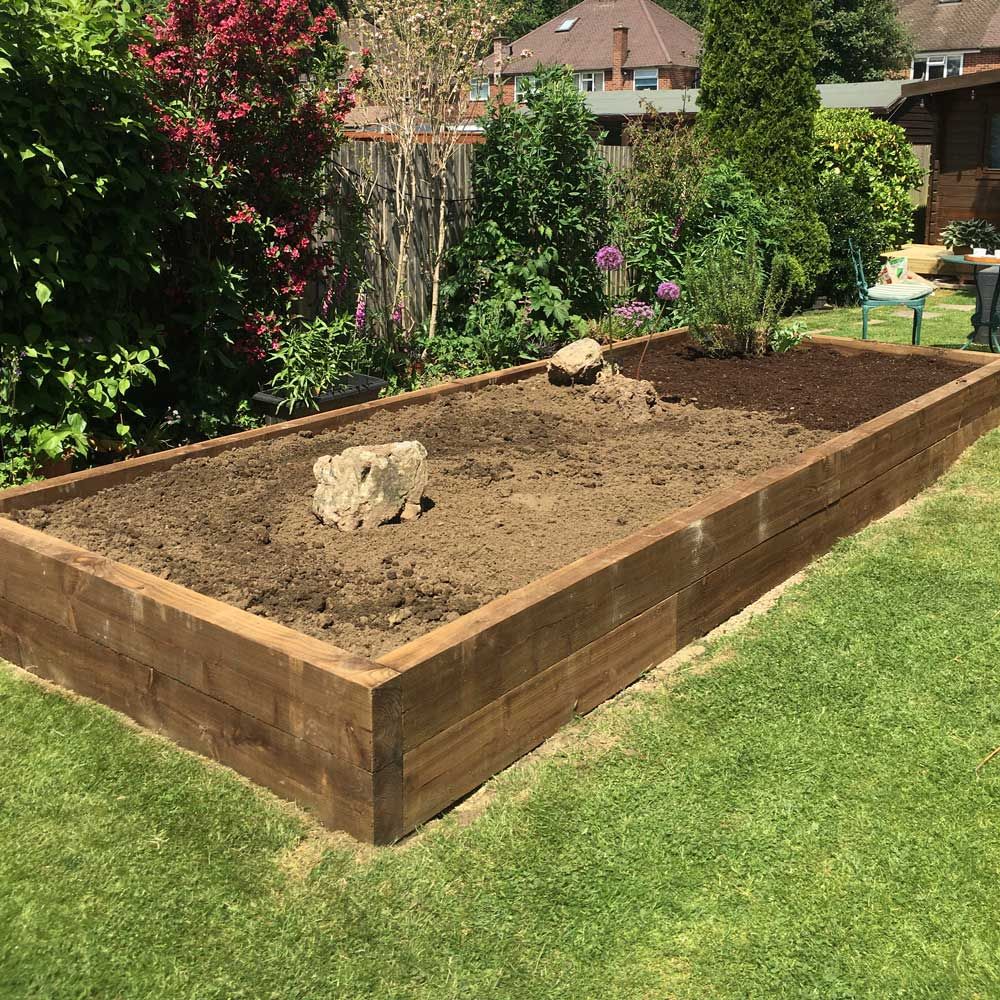 We had a raised flower bed in our garden for years, but it had scruffy looking dry-wall edging. We decided to get rid of that edging in 2020 (sold on ebay!) and build a neater bed with wooden 'sleepers' in 2021.
We extended the original bed, so it would include an area for growing vegetables as well.
The hardest part of the project was getting the ground level and firm underneath, so the sleepers woudn't move or sink over time. The bed is 5m long and the lawn isn't perfectly flat, so this took the most time.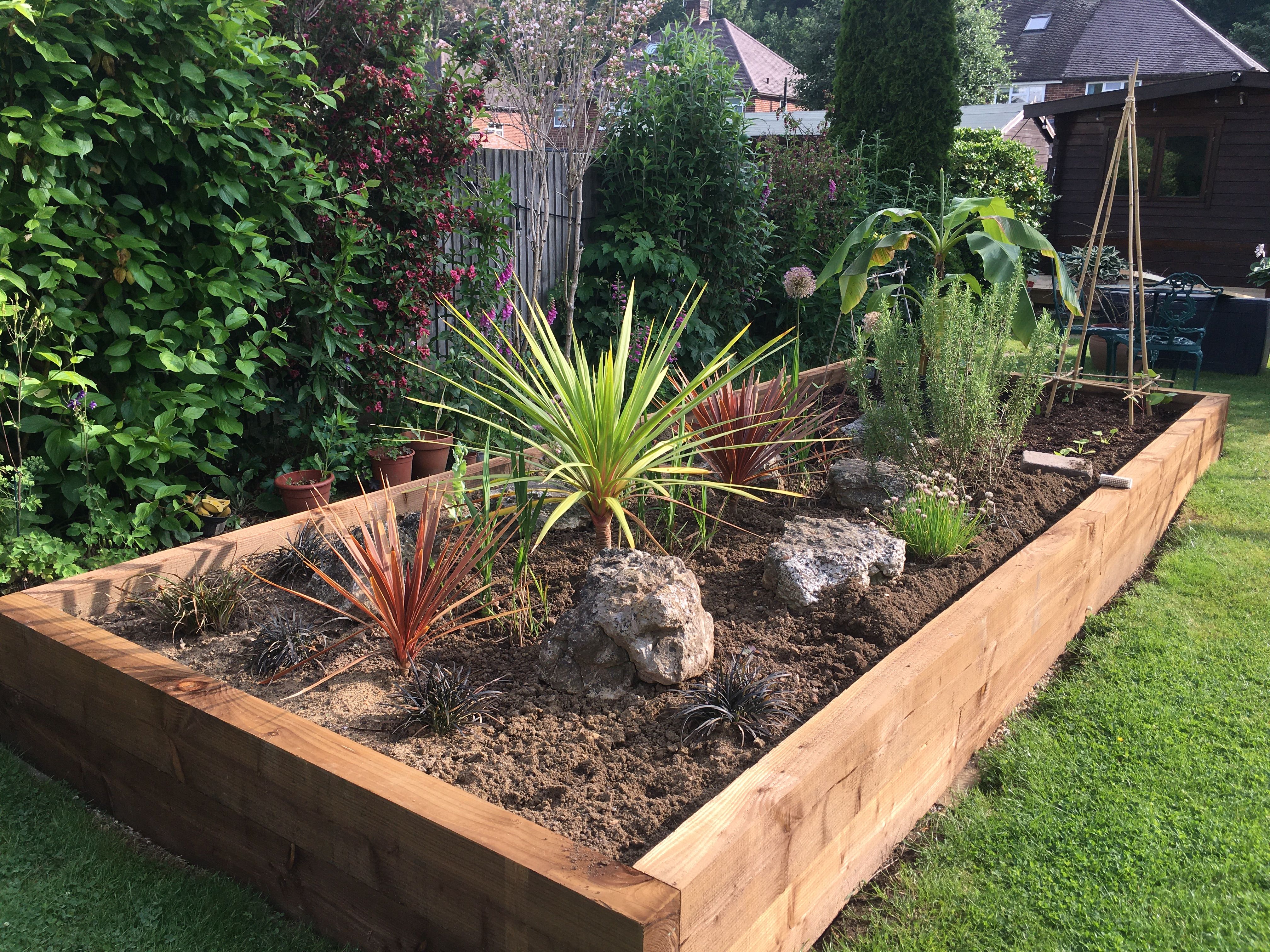 ---
Collectables wall clock
2016-2019
This clock is a large wall feature, and was a long-term project. For the numbers I sourced individual objects from ebay, slowly over time. Kind of like a hobby. I limited myself to 2 criteria to make it interesting – they had to be real-life objects (with an actual purpose, or reclaimed from a previous purpose), and they had to cost under £10. Below are some of the items used:
1950s car reg plates numbers
Russian enamel house number
French enamel house number
1950s steel railway marker
1940s car reg plates numbers
---
Back of house steps
2020
With the old set of steps crumbling, I decided to remake these in a more sturdy way. I used a mix of new decking planks, timber joist leftovers I had from previous projects, and I even upcycled the previous steps (can you spot them?).
---
Palette benches
2018
Instead of spending £100s on new furniture for a small sun deck, I decided to make something fun and give the whole thing a different vibe that our (teenage) kids might enjoy more than an 'adult' area.
After sourcing some local palettes that were heading for burning, I made two of these benches. Each uses one reclaimed palette, plus a few wood scraps for trimmings and two bolts to add strength to the backrest.
---
Mini deck with sun sails
2018
When the kids got bored of the trampoline, I reclaimed the space to make a sun deck! This spot gets the end of day sun in the corner of our garden.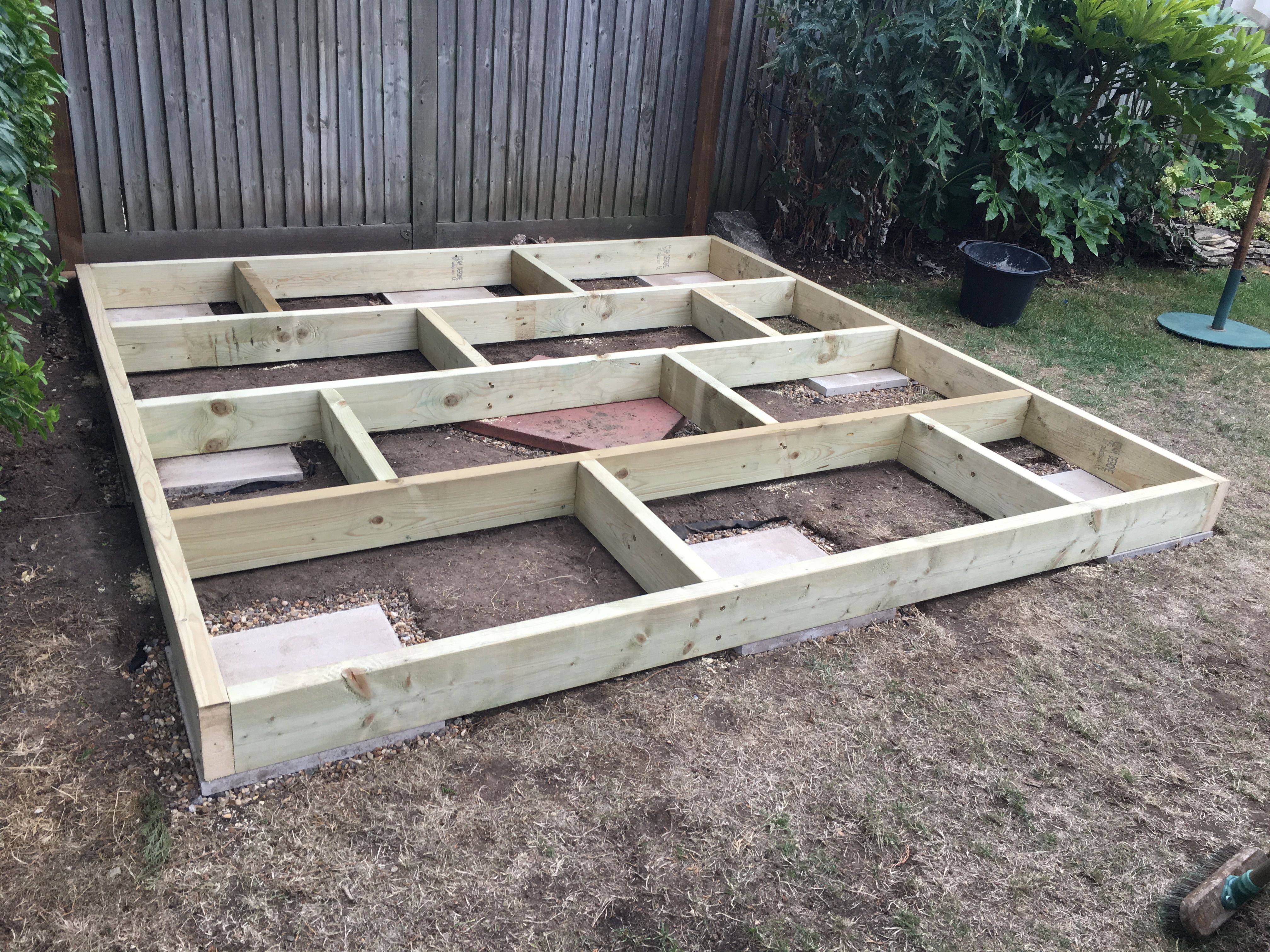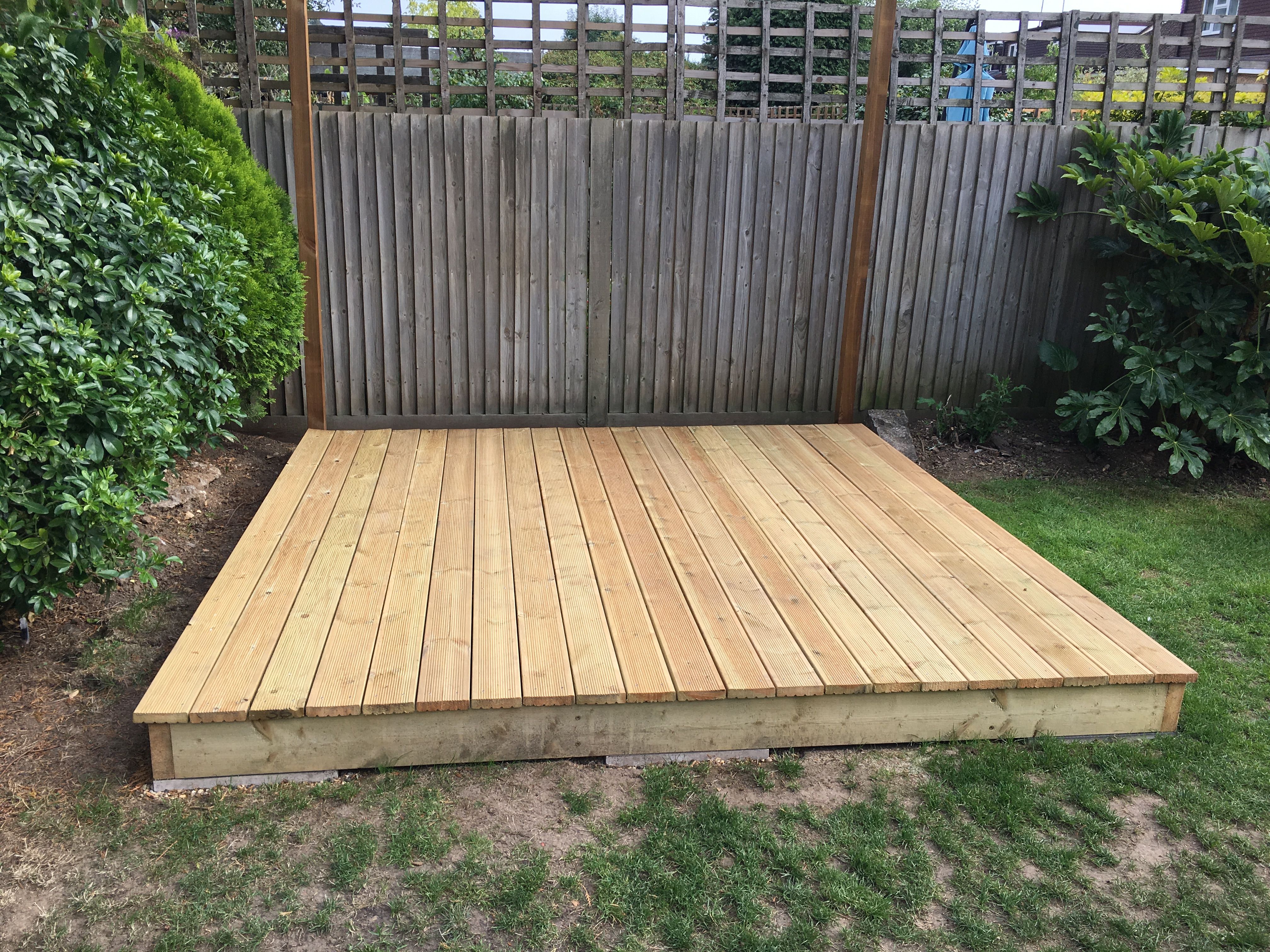 I added a rigging system so that we could hoist and lower a set of sun sails. This was made from 2 wooden fence posts and a removable metal pole, along with some pulleys, eye brackets and cleats.
---
Decking planters
2017
We wanted some custom-sized planters for our deck, but couldn't find exactly the right size online. So I made these with just some new decking planks and liner material.
---